So, I was tagged by my awesome buddy, Tika from
Fangirl Confessions
to participate in this Taylor Swift tag (Or I forced her to tag me, who knows.) And to commemorate this wonderful person's 25th birthday a few days ago (December 13, 1989). I'm really going to have so much fun doing this tag, because A, it's Taylor Swift related... and B, It's TAYLOR SWIFT RELATED!!!
Okay, here goes:
WE ARE NEVER EVER GETTING BACK TOGETHER
Pick a book or series you were pretty sure you were in love with, but then wanted to break up with.
by P.C. Cast & Kristin Cast.
These are the first four books of the series, and there are 12 of them, so I won't be adding all of them here. The covers are gorgeous, I'll give it that. Started great too, vampyres (spelt like that in the book) and witches and fledglings and face tattoos (Yes, it's a thing, lol) then it went crashing down after the fifth book... or so it did, for me.
RED
Pick a book with a red cover.
Love & Misadventure
by Lang Leav
FAVORITE. Who doesn't love Lang's poetry?
THE BEST DAY
Pick a book that makes you feel nostalgic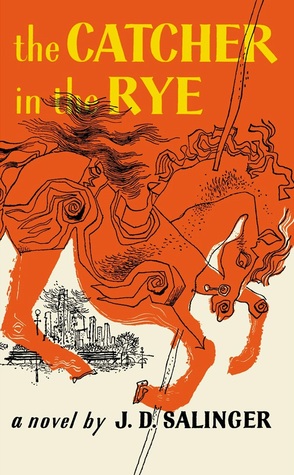 The Catcher in the Rye
by J.D. Salinger
ALL TIME FAVORITE. Read it in high school. Loved it since then. Need I say more?
Pick a bad character you couldn't help but love.
President Snow
by Suzanne Collins
Okay, first of all... He's Donald Sutherland. A LEGEND... And he looks like Santa... And he's got the coolest voice for a grandpa. (Okay, so I'm basing him on the big screen) But either way, he's still a really awesome dictator. He's evil, he's diabolical... I honestly love the way he thinks.
INNOCENT
Pick a book someone ruined the ending for.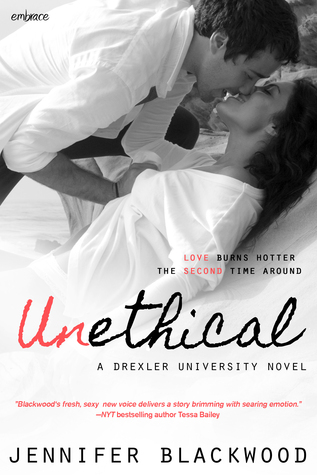 Unethical
by Jennifer Blackwood
The plot turned out okay, but the ending was all a total downfall.
Pick a character from a book who goes through extensive character development.
I couldn't choose between Josh Brewster from FLAW by Ryan Ringbloom and Cohen Ashworth from ICY PRETTY LOVE by L.A. Rose.
Josh is a spoiled brat, meanwhile, Cohen comes off as a total rich jerk. They do seem to come from different sides, so I'm choosing both since they went through an awesome transformation that each of them a slow clap.
YOU BELONG WITH ME
Pick your most anticipated book release.
Filthy 5
by Megan D. Martin
THIS. SERIAL. IS. KILLING. ME. (Serial Killer, lol)
But damn, this serial is just soooo addicting, I can't wait for the next release!!!
FOREVER AND ALWAYS
Pick your favorite book couple.
Fiancee for Hire
by Tawna Fenske
Kelli and Mac is a couple I absolutely love. Total opposites. They're literally magnets, and their chemistry is over the top! And this is one of my favorites too.
Recommended read!
TEARDROPS ON MY GUITAR
Pick a book that made you cry a lot.
Catch of the Day
by Kristan Higgins
This book hit a nerve. It's actually supposed to be a feel good read, but I couldn't help it. I bawled my eyes out, I'm not going to spoil why. Teehee.
Pick a book that you love so much, you just shake off the haters.
Lullaby
by Chuck Palahniuk
This man is pure genius. His satirical work is so extreme it can mess up your head too much... AND I LOVE IT! He's definitely one of my favorite authors, and this was the first book I've read by him.
People talk about Palahniuk as a crappy writer, but I'd say he's put that madness in the right form of art.
Pick the most over-hyped book or series that didn't work for you at all.
Confessions of a Shopaholic series
by Sophie Kinsella
This was definitely not my cup of tea. Everyone was reading it, checking it out, I couldn't even get myself to pick it up in stores.
INVISIBLE
Pick the most under-hyped book or series that you think deserves the spotlight.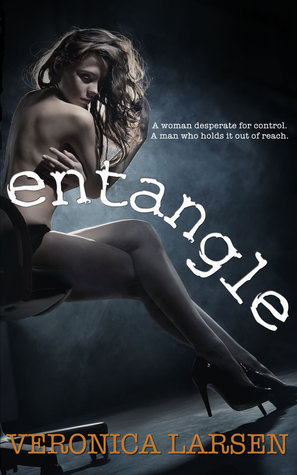 Entangle
by Veronica Larsen
This book was self published and recently released by the author, and I LOVED IT! Definitely listed as a favorite. And since it's by an indie author, this book hasn't gotten under the spotlight much, but I promise, once you pick this book up, you'll never be able to put it down like I did.
Pick a couple you think should end up together.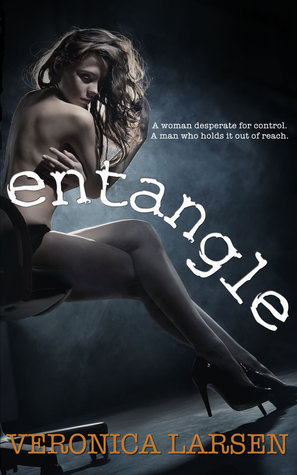 Entangle
by Veronica Larsen
Not the main characters, obviously, but the heroine's sister, Emily, and her (heroine) blind date, Jacob, would do so well together. Although I'm not sure if that's what the author has in mind, since Emily's book is up next in the series.
LOVE STORY
Pick a forbidden love in a book or series.
Seducing The Princess
by Jen McLaughlin
Her Royal Highness and her trust bodyguard? SOLD.
Adored this book so much, it's officially awesome.
It's not as much as dramatic, but it did give me the heart clenches a wee bit.
****
So there you have it, my complete list of the TAYTAY book tag!
My tagged people are:
Until the next book tag!